PROFESSIONAL BIO

Maestro of the Singing Universe
Randy Masters is a master teacher of many disciplines. He combines his expertise as a composer, harmonic mathematician and background in esoteric and exoteric sciences to reveal the precise harmonics of our universal life field. He is an international lecturer, author, and well-known specialist in his field often sought out for his expertise in many projects. Randy is an in-depth researcher on the pyramids, sacred sites, and the mathematical language of light and the harmonics of sacred numbers. His "Not So Mystery School" in Aptos, California, features weekend intensives in Sacred Geometry (phiometry), Tuning Forks, Sound and Music, and Ancient Esoteric Studies. A gifted speaker, his students and colleagues are inspired to study and grow and he is a devoted spiritual and academic mentor to all in his world. His license plate, "High Phi" reminds us, Randy is lots of Phun! He tells us his Universal Song classes help connect the dots of a far more loving and intelligent universe leading to more respect for our, and other worlds.
His earlier life was dominated by music. A professional composer, recording artist and performer since the 1960's, Randy composed and performed with many world-renowned musicians, such as Tito Puente, Charlie Byrd, Cal Tjader, Lou Harrison and Hedzoleh Soundz (Ghana) and Ashwin Batish (India). He has won numerous awards and grants for his original compositions and recordings, including records with his popular Jazz group, Solar Plexus. Among his movie soundtracks is an original Italian music score for Voyage of the Heart and an original Latin American score for The Situation. His speciality is Jazz and World Music styles, and he taught Jazz, Popular and World Music styles at UC Santa Cruz and San Jose State University. He regularly teaches at Community School of Music and Arts in Mountain View, CA and the Globe Institute of Psychoacoustics in SF, CA. He plays a variety of instruments – the piano, trumpet family, guitar, and select world percussion instruments. As a beloved music teacher/mentor since 1967, his students have gone on to win Grammy nominations and other prestigious awards and professional record contracts with major record labels.
Resonant Living, his company, produces products that are tuned to the universal harmonics and the world of geometry, sacred sites, and ancient musical traditions. His speciality products include Tuning Forks, Desktop and Wind Chimes, CDs, calibrated to specific natural frequencies. His Sacred Geometry jewelry is made with harmonically balanced stones. The company designs pieces that resonate with the harmonics of form, shape, sacred numbers and universal vibration languages. Resonant Living's mission statement is "Delivering the Nutrients of Sound, Form, and Color." He and his team of consultants offer a variety of workshops, education and consulting services – product design, architecture, resonant tunings of home, office, property and human energy fields.
As an Artist in Resonance, Randy lives what he teaches, and his life and work reflect his deep love for humanity. He is active in many networking groups and communities that seek to further the on-goingness of life in the highest possible manner. He holds certificates of Ministry in two churches. He wishes you the best life has to offer, and he means it.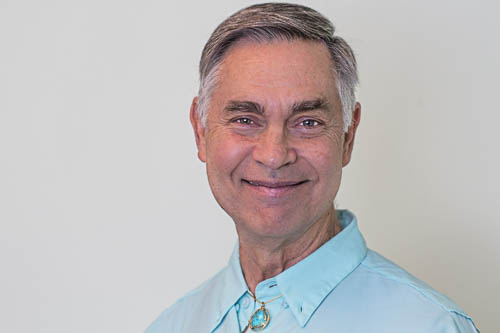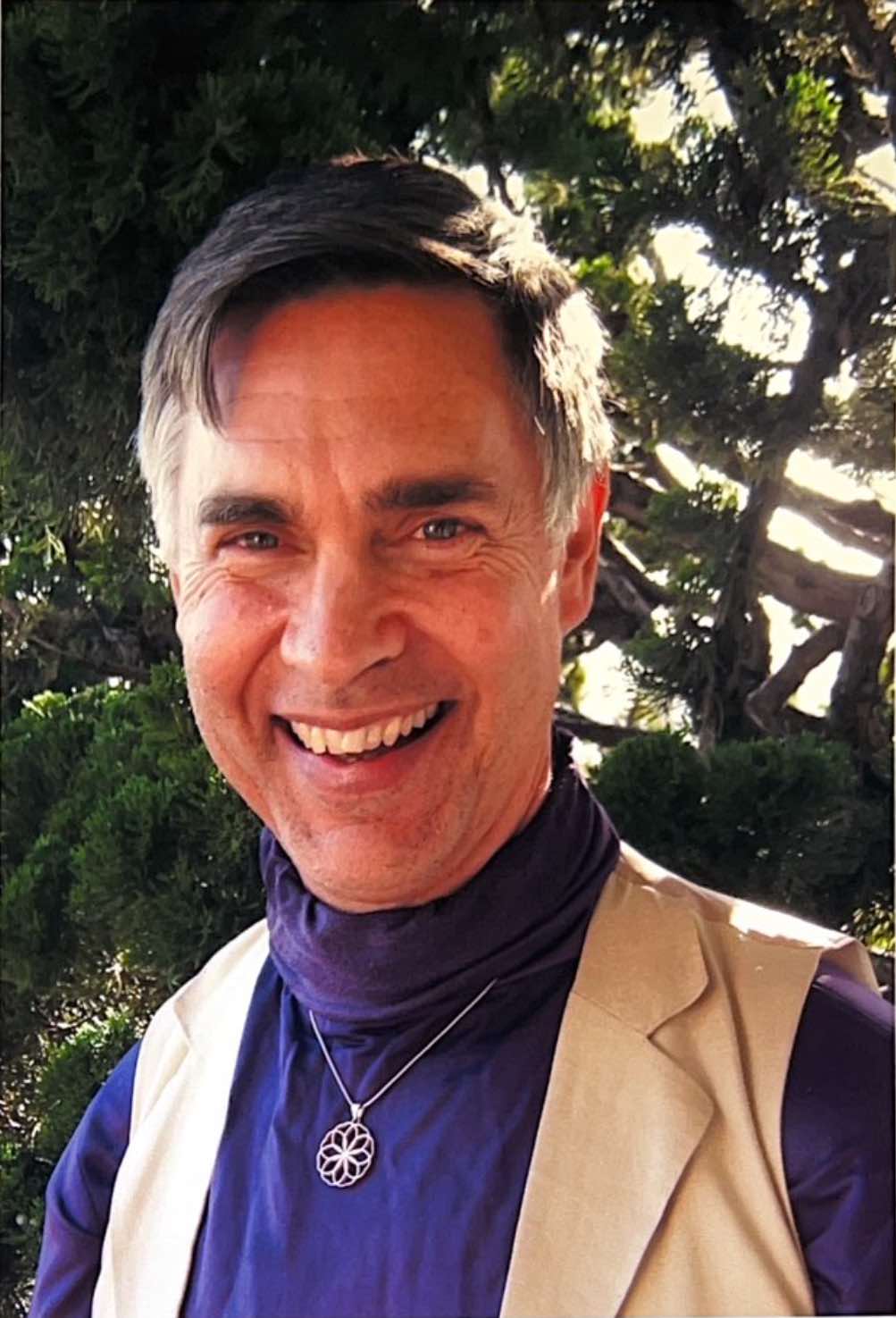 BACKGROUND
I started out with a little kids drum set before I was 5 years old, and I was listening to gospel music on Sundays in Las Vegas where I was born as a toddler, as well as going with my parents to see floor shows of famous musicians at my uncle's famous hotel. So my musical life got quite a colorful start. I went on to become a professional musician at the age of 14 playing trumpet, piano and guitar, and composing, arranging, and teaching music nonstop since I was a senior in high school.
Before music took over and consumed my life, I had many eclectic interests that I shelved for many years when all I could do was wall to wall music. I had rock polishing equipment in my bedroom starting in the 4th grade that I taught myself to use and began studying gems and minerals. That turned into my passion for creating harmonically and geometrically tuned jewelry, and my phrase Stones and Tones that revolves around the science of the frequencies of gems and minerals. Along the way as a youngster, I was reading about Aztecs and Mayans not knowing why I was drawn to those cultures. Later I was studying the Mayan Pyramids and the Aztec calendar for harmonic insights into ancient math and science wisdom and knowledge.
In college, still being eclectic in my interests I studied philosophy, oceanography and ocean geology, which was an indication of my quest to know the mysteries of water. Eventually I attempted to settle down, and I majored in an original Major that combined music and film. I thought at the time that my career was to be a film composer as I was fascinated by movie music since I was very young. Eventually I did the soundtrack to two feature length movies to satisfy that passion. However, as my awakening to sacred geometry and ancient archeology took over, I was staying up all night, not composing music and making jazz records, but analyzing the measurements in the pyramids around the world. 
My college Physics of sound class certainly planted a seed as did my geometry class in high school. So now, interests that were in the background began to press into my foreground. While I was teaching music in several universities, my classes began to take on some interdisciplinary overtones like showing the major chord ratios in the Great Pyramid. I had been passionately studying and analyzing studies of all the known measurements in the 3 key Giza Pyramids with pyramid researcher Wesley Bateman. I even took my science calculator to my music gigs and was working on my research on my breaks. I asked myself, What am I doing with this obsession with numbers? Well, I found that I had a talent for pattern recognition which really came in handy in studying and teaching music theory, but what I found was a passion for finding those musical ratios in the pyramids and nearly everywhere I looked in the sciences. I found that it was as if I could hear the deeper music in the math ratios I found in examining scientific measurements and in the musical measurements I found in architecture and nature. The excitement in seeing these patterns kept me up many nights as I began to see direct proof of the ancient phrase The Music of the Spheres.
When Drunvalo Melchizedek and I met in the late 80's, the sacred geometry part of my life passion kicked into high gear, and I knew I needed to bring that area up to speed with my music skills and talents. Now I was dialoging back and forth between music and sacred geometry. I felt like a reincarnated Pythagorean or ancient dedicated to the synthesis of music, math, geometry and cosmology. Even the math, was not a left brain study for me but another way of understanding the Music of Reality, a Universe that Sings. This was my approach to string theory based on harmonics from the micro to the macro level.
When I was mainly composing, performing and recording music based on the common denominators in World Music Cultures. I found that my focus now moved into the study of the harmonic fabric of reality in science and the Universe. It has become a very exciting adventure that has produced even a musical understanding of prime numbers and other amazing things. Many of the notes and rhythms in my Cosmic Musical Score are getting filled in, and I am hearing some of the key themes and hearing how those themes talk to each other. Trained musical conductors can visually look at a musical score like a Symphony and actually hear it without having to hear the orchestra play it or play it on a piano. When I see how my number research "sounds" by associating musical notes and frequencies and ratios with the numbers, it is a similar experience. Maybe a Semi-conductor or Super-conductor is an appropriate term.
I tend to use Artist in Resonance with a smile. Over 20 years ago, I started designing the resonant containers for the Springlife Polarity Research company using my knowledge of wavelengths and cubits from my research into ancient pyramid math.
Here are some highlights of the musical part of my path:
I had and led professional music groups since I was 14 years old. My group Solar Plexus recorded 4 albums in 5 years on 2 different record labels.
I was the musical director and trumpet and pianist for 15 years with Hedzoleh Soundz, the national group from Ghana, West Africa formerly with South African trumpeter Hugh Masekela. 
I was the musical director and arranger with the Brazilian group Batucaje from Brazil as I studied and composed Brazilian music since high school. Later I composed and performed with guitarist Charlie Byrd, who brought Brazilian Bossa Nova music to the American public in the late 50's and early 60's.
I performed and composed for many well known recording stars including, Tito Puente who asked me to join his Latin Jazz Allstars for world touring and recording, but I was committed to my University Music teaching career at the time. Also I recorded with guitarist Bob Brozman and world music composer, Lou Harrison. 
I received several NEA (National Endowment for the Arts) Grants and other awards .
I composed for vibraphonist Cal Tjader and for Brazilian organist Walter Wanderly and others. 
I was musical director for Danny George of the famous vocal group, The Ink Spots, that I had heard as a child in Las Vegas. 
At the University, I composed music for 2 plays, and one involved country rock music. 
I taught 3 Grammy award winning students, and one on the Hollywood Walk of Fame.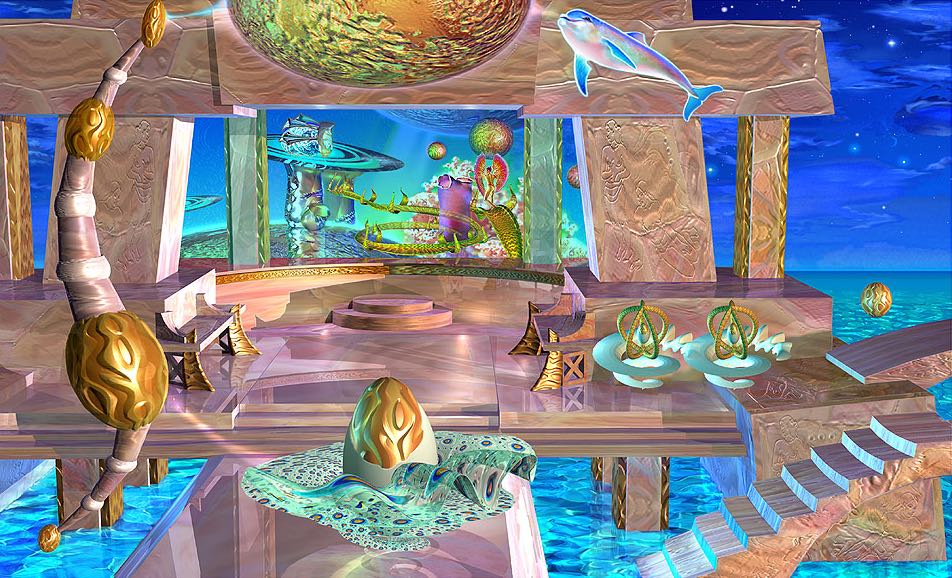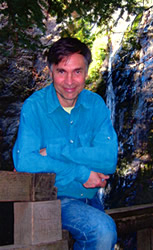 PHILOSOPHY
It is my dream to bring beauty and delight into people's lives by designing quality products that blend science, nature, and the arts.
It is my aim to uplift the quality of every day living by designing products that express the colors, light, geometries, and sounds of our universe.
I believe products designed with universal principles help achieve a greater feeling of heart resonance, centering, and connection with the essence of life.